Travel Guide for Taupo, New Zealand - New Zealand Purple Travel Guide
Taupo residents have discovered the beauty of murals - you can find them all over town. And they also have a McDonald's in in airplane. Our detailed itinerary shows you the best things to see in Taupo and has lots of photos which allow you to decide what you want to see.
Table of contents
Taupo
Taupō is a city with a population of about 26,000 inhabitants which is located on Lake Taupo, New Zealand's largest lake.
Taupō is the shortened version of the Māori name Taupō-nui-a-Tia, which means great cloak of Tia. Tia was the Māori explorer who discovered Lake Taupo.
The English pronunciation tow-po is acceptable, but the Māori pronunciation toe-paw is preferred. As of 2019, Taupo is officially spelled Taupō.
Huka Falls
Huka Falls is a powerful waterfall north of Taupo. It is only 36 ft (11 m) tall, but there are more than 58,000 gallons (220,000 liters) of water per sec that shoot over it.
The River that feeds Huka Falls is the Waikato River, which is New Zealand's longest river and, normally, a relatively slow-moving graceful river. However, shortly before Huka Falls, it enters a shallow ravine of hard volcanic rock. Like in a pressure washer with a fine nozzle, all the river's water is trying to flow through the narrow ravine and thereby generating lots of pressure that you can witness at Huka Falls.
From Huka Falls Lookout (4), you can look down onto the falls from the side of a hill. The best way to experience the falls is, however, to park at the Huka Falls parking lot (1) and take the short 500 ft (150 m) trail that brings you to the bridge (2) before the falls and the vista points near and after the falls (3).
Huka Falls parking lot
bridge before the falls
vista points near and after the falls
Huka Falls Lookout
Otumuheke Stream
Now that you have experienced the brutal power of the Waikato River at Huka Falls, it is time to get to know its gentler, more graceful side.
Otumuheke Stream is a historical Māori bathing and meeting place where a small hot stream flows into the Waikato River. The Taupō District Council redeveloped this area in 2018 together with local Māori tribes.
Otumuheke Stream is open 24/7 and admission is free. There are changing rooms in case you want to enjoy the warm water. Just be advised that the hot stream is small and, even in the first pool in which it flows, you will only get luke-warm water.
To get to Otumuheke Stream, drive into the park and park in the parking lot. The trail starts at the end of the parking lot and goes down the hill towards the river.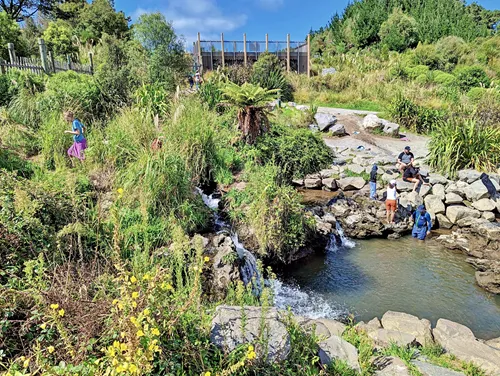 Self-Guided Taupo Murals Walking Tour
Taupo has embraced murals as a way to make the city more attractive for locals and tourists alike.
A few words about the Self-Guided Taupo Murals Walking Tour:
Parking can be difficult to find in Taupo. The tour starts and ends near the famous McDonald's in a DC3 Aircraft. You can start the tour anywhere where you find parking and you can do it clockwise or counterclockwise.
If you can't find parking near the McDonalds, then try the Visitor Center
This murals tour brings you to many, but not all, murals.
At each stop, explore the area as there are often more murals in side streets or backsides of the buildings or parking lots.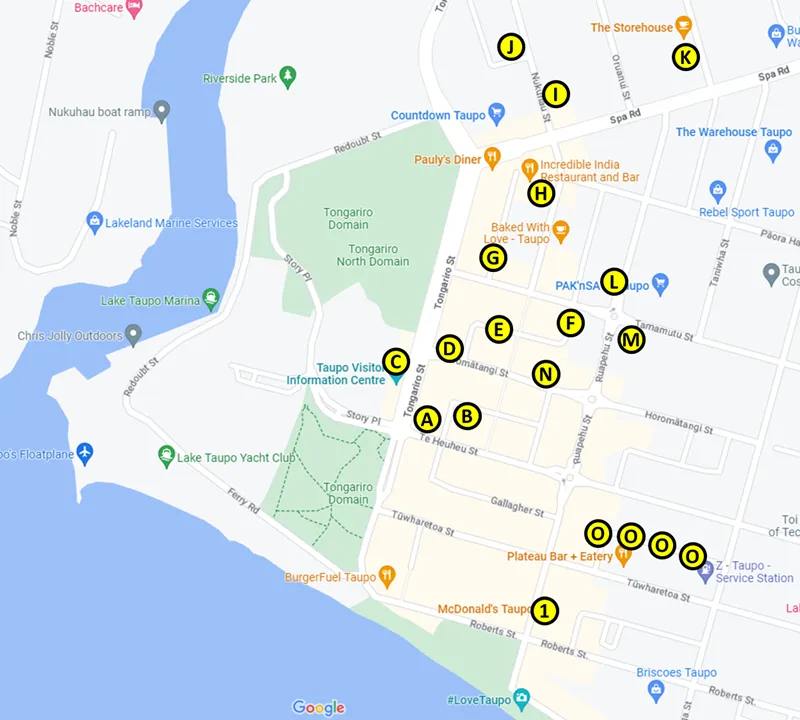 (A) – (O) Murals
Location (A)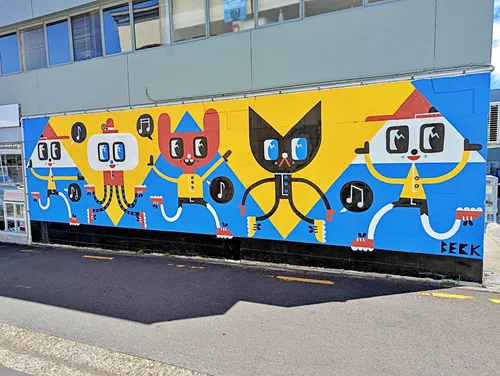 Location (B)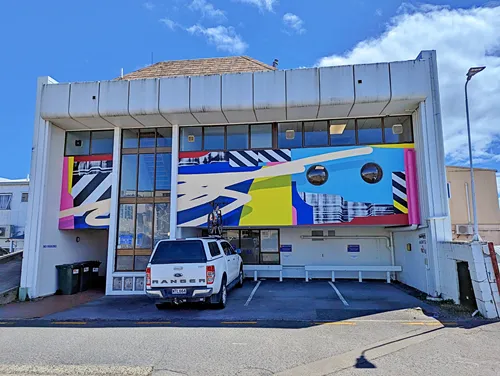 Location (C)
Location (D)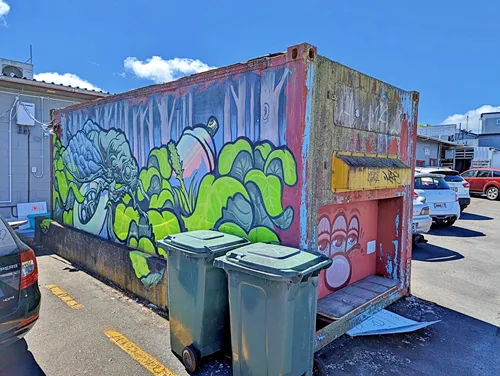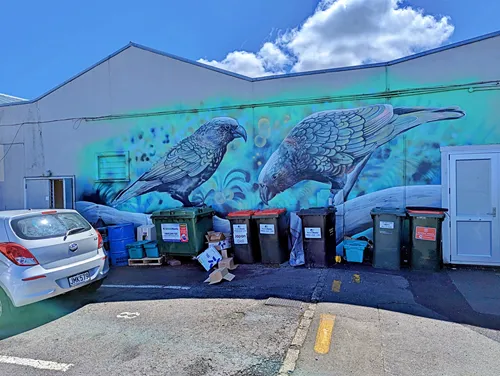 Location (E)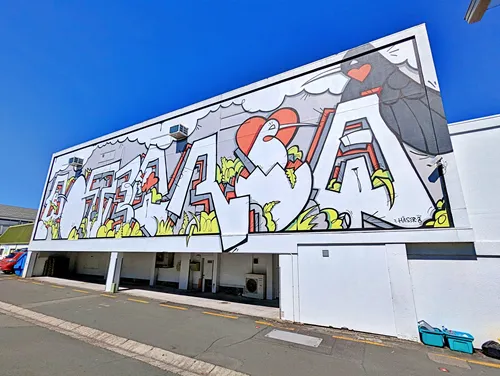 Location (F)
Location (G)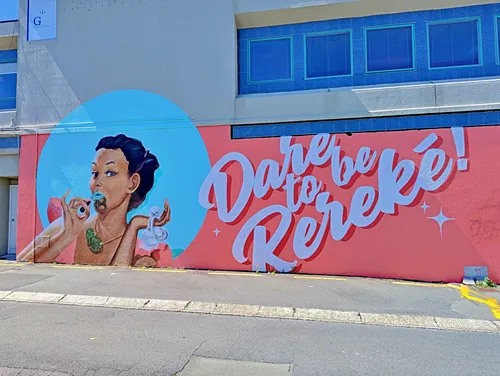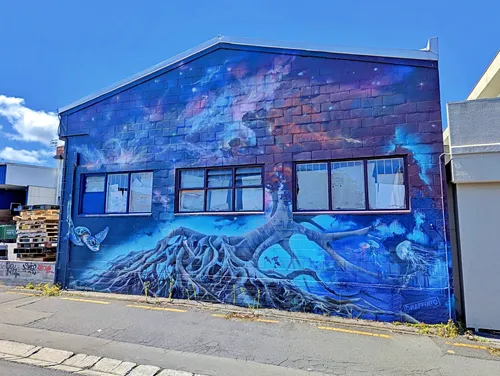 Location (H)
Location (I)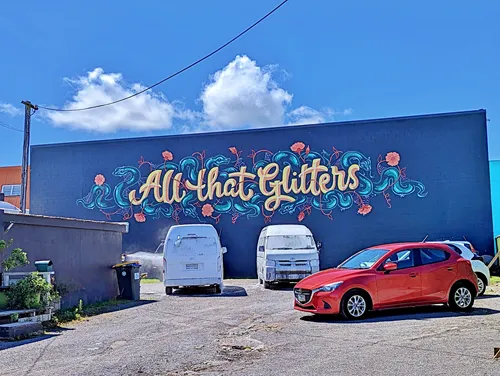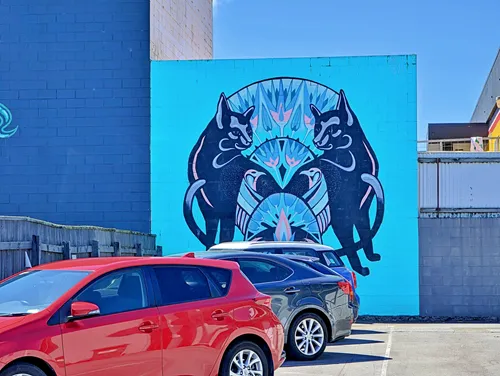 Location (J)
Location (K)
Location (L)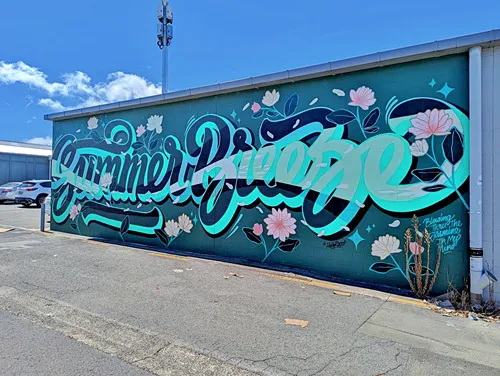 Location (M)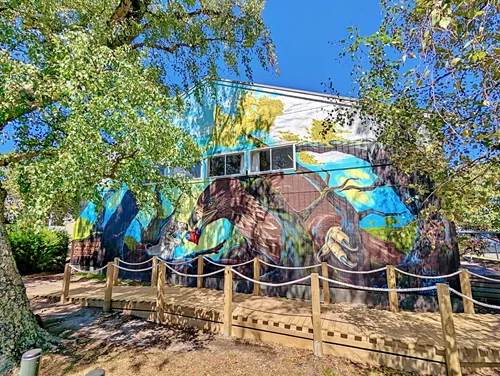 Location (N)
Location (O)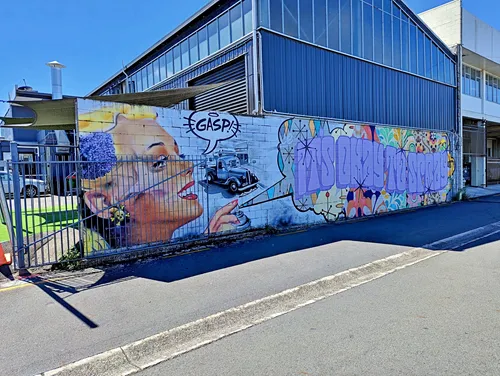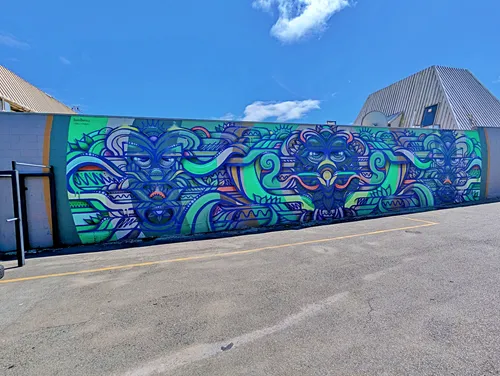 McDonald's in DC3 aircraft
Yes, you read it right. Taupo has, as far as we know, the world's only McDonald's that is (partially) located in an aircraft.
To be exact, this is a regular McDonald's building and what makes it special is a walkway that leads to the old DC3 aircraft that is located right north of it. The aircraft acts as an additional seating area for anyone who is looking for a special place to consume their burger and fries. The plane is reportedly only open until 3pm.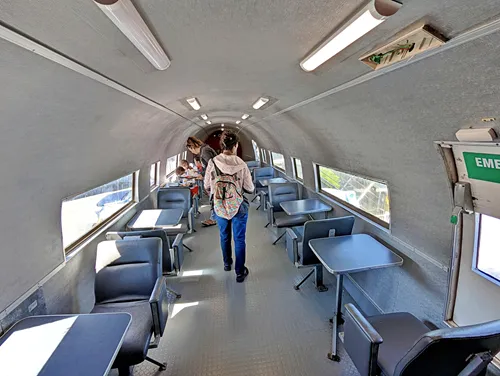 #LOVE TAUPO sign
A few feet south of the McDonald's near Lake Taupo is the #LOVE TAUPO sign. It is neither gigantic nor colorful, but a nice photo spot to remind you of your time in this beautiful town.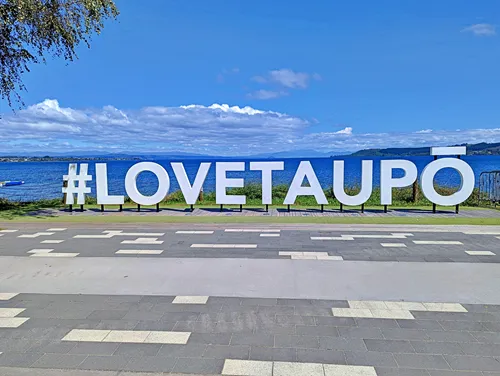 Which part of New Zealand do you want to visit now?
Other popular Purple Travel Guides you may be interested in:
Like this Backpack and Snorkel Purple Travel Guide? Pin these for later: