Touring the Miraflores Locks and Panama Canal in Panama City - Panama Canal Purple Guide
The Panama Canals is one of the majopr attractions in Panama City. We tell you how to visit the Miraflores Locks in Panama City.
The Miraflores Locks are the southernmost locks and one of the three locks that form the Panama Canal. Miraflores is the name of the small lake that separates these locks from the Pedro Miguel Locks further north. Here, ships are lifted or lowered (depending on their travel direction) 54 ft (16.50 m) in two stages.
Behind the visitor center, which has some exhibits and a theater (you should watch the film), is a viewing platform where you can see the locks in operation. This is an amazing display and, depending on how busy the canal is, you can easily spend 1 or more hours there. The viewing platform is under an awning which shields you from the sun, but it can still get real hot here. Fortunately, there is a restaurant on site where you can buy ice cream.
Most of the ships are cargo ships but once in a while you will see passenger boats and cruise ships passing through the locks and you will see the crowds go wild when everyone is waving each other.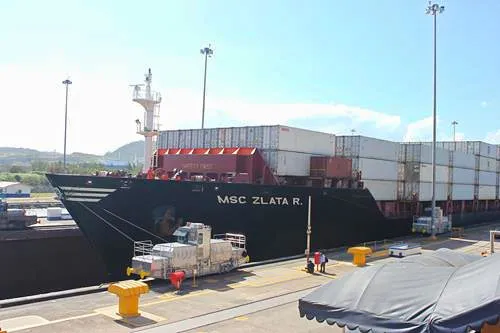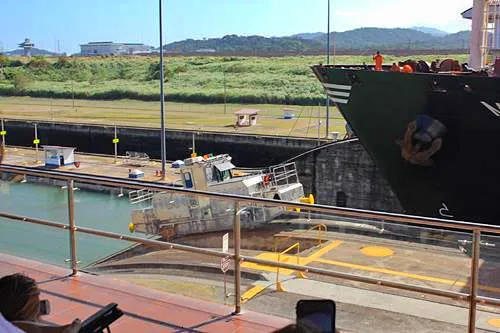 BEST DESTINATIONS IN PANAMA - PANAMA PURPLE GUIDES
Which part of Panama do you want to visit next?
Other popular Purple Guides you may be interested in:
Like this Backpack and Snorkel Purple Guide? Pin these for later: