Amador Causeway (Calzada de Amador) in Panama City - Panama Purple Guide
Calzada de Amador connects the entrance of the Panama Canal with a small archipelago of four islands (Naos, Perico, Culebra and Flamenco) in Panama City. We tell you why you should visit Calzada de Amador in Panama City.
Built by the US government in 1913, it connected Fort Amador, which protected the southern entrance of the Panama Canal, to the city. Today, Calzada de Amador is a long stretch of grass in the Pacific Ocean with a sidewalk, restaurants, bars, a convention center and the Biodiversity Museum (designed by Frank Gehry), where you will see people walking jogging and biking and relaxing in the sun.
From here, you have one of the best panoramic views on the skyline of Panama City and Bridge of the Americas which connects North and South America and is a short way from the Miraflores Locks where the Panama Canal begins.
One of the ferries to Las Perlas (Pearl Islands) starts here.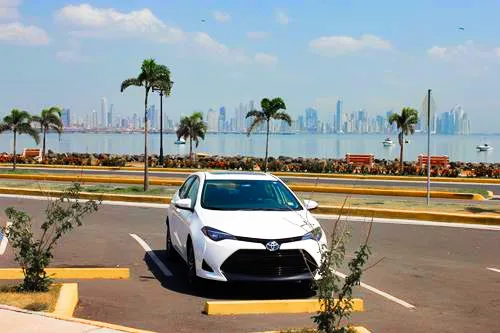 BEST DESTINATIONS IN PANAMA - PANAMA PURPLE GUIDES
Which part of Panama do you want to visit next?
Other popular Purple Guides you may be interested in:
Like this Backpack and Snorkel Purple Guide? Pin these for later: