Self-Guided Walking Tour of Casco Viejo - Casco Viejo Purple Travel Guide
Casco Viejo is a World Heritage Site which preserves the beautiful buildings of the "Old Quarter" and it is one of the top tourist attractions in Panama City. This Casco Viejo Purple Travel Guide provides a self-guided walking tour of Casco Viejo in Panama City.
Casco Viejo is best explored on a self-guided walking tour. Parking is difficult to find and you can start the self-guided walking tour at any point.
Two years after the original Panama City settlement, Panama Viejo, burned down and was abandoned, it was resettled at what is now Casco Viejo (also called Casco Antiguo or San Felipe).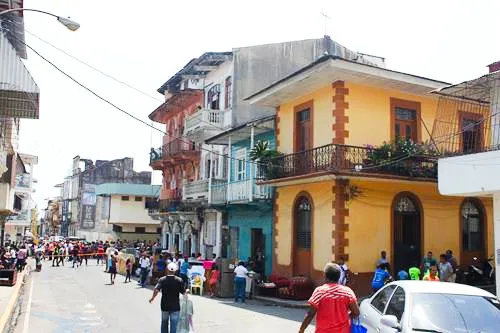 1. PLAZA DE LA INDEPENDENCIA
On this plaza on November 3, 1903, Panama declared its independence from Colombia.
Bordering the plaza to the west is Catedral Metropolitana (Metropolitan Cathedral) or "Cathedral Basilica of Santa María la Antigua" with its grey ashlar-stone facade and white neoclassical bell towers on either side. It is the episcopal see of the Archdiocese of Panama.
Construction started in 1688 and it was finally consecrated in 1796. Go inside to take a look at the stained glass windows, the rest of the interior is very plain.
Bordering the plaza to the south is Museo del Canal Interoceánico. This neoclassical building was originally built as the Gran Hotel in 1875. The French converted it into the Canal Headquarters in 1881 and later it was used as offices for the US Canal Commission. In 1997, it was refurbished and reopened as the Canal Museum, which is considered to be one of the best museums in Panama City. Few of the exhibits on the first floor have English translations, but everything on the 2nd floor is in Spanish. It is said that bilingual tours are available.
Opening hours: Tuesday to Sunday 9am to 5pm
Admission: Non-Panamanian adults: $10; students and children under 5 years: $5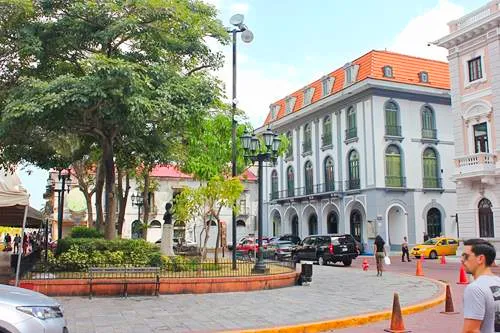 Also south of the plaza and right next door on the second floor of the Palacio Municipal is the Museo de la Historia de Panamá. Opened in 1977, the museum houses one of the most extensive collections of Panamanian history in three permanent exhibitions:
Colonial History Room: the arrival of the Spanish and the resulting cultural mix

Departmental History Room: events during the union of Panama and presentday Colombia until the separation of Panama from Colombia on November 3, 1903

Republican History Room: events from the separation of Panama from Colombia to the TorrijosCarter Treaties; the room also features a gallery of the Presidents of the Republic of Panama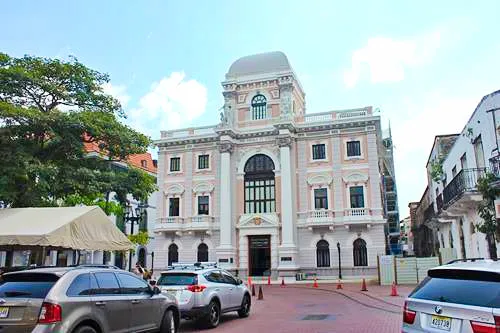 Hotel Central on the east side of the plaza was built in 1874 used to be among the most luxurious hotels in the Americas.
The hotel is has historic French architecture and a beautiful lobby. On the main level is a stunning wooden winding staircase with a lovely atrium.
2. PALACIO DE LAS GARZAS (PRESIDENTIAL PALACE)
Built in 1673, Palacio de Las Garzas became the "White House" of Panama, where Panama's president officially resides, in 1885. Unlike the White House in Washington, DC, some Panamanian presidents have chosen to live elsewhere in the city.
Back in the 17th century, the building served as a residence of the Spanish governor. The most significant renovation took place in 1922, when a courtyard, a "Moorish" room, and two new towers were added. In 1934 an elevator was added so that US President Franklin D. Roosevelt could get to his bed chambers during his stay.
Salon Amarillo (Yellow Room) is probably the most important room in the building. Most formal events take place here.
Salon de los Tamarindos (Tamarind's Room) is the presidential dining room. It was named after the beautiful murals from Panamanian painter Roberto Lewis, who was inspired by the tamarind trees he saw during his visit to Taboga Island.
3. PLAZA BOLÍVAR
After a devastating fire, this block was converted into Plaza de San Francisco in 1756. In 1883, the plaza was renamed Plaza Bolivar after Simon Bolívar, the hero of independence from Spain.
There is a statue of Simon Bolívar in the center of the plaza.
This plaza is a good place to sit down in one of the many restaurants and do some people watching.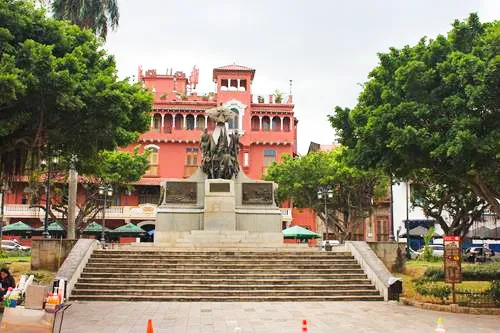 Bolivar Palace (Palacio Bolivar)
Built on the grounds of a former Franciscan monastery that was destroyed by fire, Bolivar Palace is home to Panama's Ministry of Foreign Relations.
Panama's first constitution was approved here.
If you come here during office hours (Mon-Fri: 9am-3pm), you can see the courtyard and admire the building's architecture and tile work.
Inside the palace is the totally restored Salón Bolívar, where in 1826, Simon Bolivar unsuccessfully tried to negotiate the unification of Colombia, Mexico, and Central America.
Opening hours: Tues-Sat 9am-4pm, Sun 1-5pm
Admission: $1 non-Panamanian adults
Iglesia y Convento de San Francisco de Asís (Church and Convent of St. Francis of Assisi) is located right next to the Palacio. Even though it is one of the original buildings in Casco Viejo, it was almost completely destroyed by fires in 1737 and 1756. It was rebuilt only to be abandoned in the 19th century. It was completely remodeled in 1918 and underwent some additional renovations over the years. The most recent restoration was in 2016. Take a peek inside and enjoy the stained glass windows.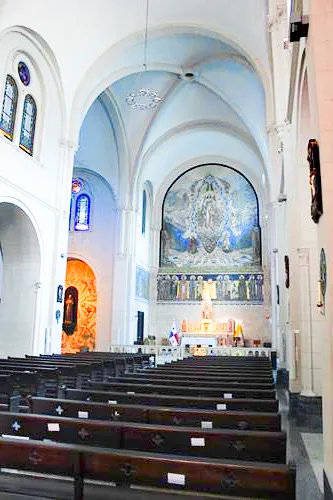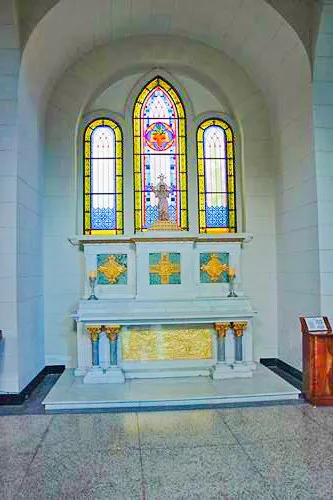 Iglesia San Felipe de Neri, which lies south west of the plaza, was built from 1684 to 1688 and that makes it one of the first churches in Casco Viejo. It has sustained fire damage multiple times but was always rebuilt. This church is known for its simplicity and, a little hidden in the back, its large nativity scene. It is said that, when the church was last restored in 2014, it was donated by a local who had built this amazing piece of art.
4. TEATRO NACIONAL (NATIONAL THEATER)
In 1904, it was ordered that a National Theater of Panama was to be built. Construction started in 1905 on the land of the old Concepción Monastery (which were converted to military barracks in 1862) and finished in 1908. The grand opening was in the same year with a presentation of Verdi's Aida.
The theater was designed by Italian architect Genaro Ruggieri.
The interior is truly magnificent, with large chandeliers, gold painted balconies, busts of famous writers and ceiling frescoes that were painted by Panama's most famous artist, Roberto Lewis.
Teatro Nacional hosts major cultural events including theater, operas and ballets.
5. CASA GÓNGORA
Built in 1756 by wealthy merchant Capt. Pablo Gongora, this is the best preserved Spanish colonial home in Casco Viejo. The building belongs to Panama City since 1995 and was renovated in 1999 preserving much of the original building and woodwork.
The Casa is home to the Casa de la Cultura y del Artista Panameño, which is a cultural center for local artists. Here, you can attend art exhibitions, live jazz music (Wednesday's ay 8pm) and fashion shows.
6. PLAZA DE FRANCIA
The Plaza de Francia (French Plaza) and the elevated walkway on top of las bóvedas (the vaults, originally a Spanish dungeon and later a jail, storehouse, and offices) are one of the highlights of Casco Viejo. With statues and stone tablets, it celebrates the story of approx. 22,000 French construction workers from France, Martinique and Guadeloupe who passed away during construction of the Panama Canal.
On the elevated walkway, you will see street vendors selling local art and you can see the Clinta Costera, the highway that encircles Casco Viejo and, in the distance, the Bridge of the Americas and the ships that are waiting for their turn to enter the canal.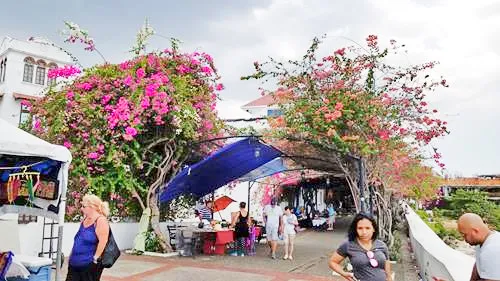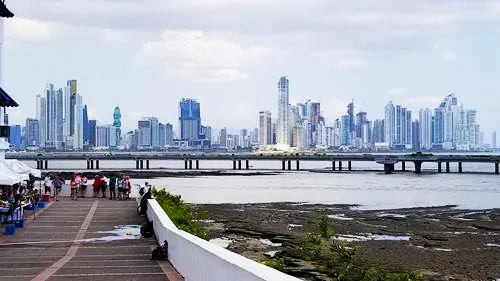 7. IGLESIA DE SANTO DOMINGO
Built in 1678, the church was damaged by several fires. After the 1781 fire, it was abandoned and has survived as a ruin. The unusual supporting brick arch (Arco Chato), which is almost flat and therefore almost not an arch is what attracts tourists these days. Its claim to fame, however, is that when US debated if Panama or Nicaragua would be the better place to build the canal, the gravity-defying arch may have tipped the scale in favor to Panama, as it was seen as proof that very little seismic activity was present in Panama.
Arco Chato is 35 ft high and spanning 49 ft. Unfortunately, it fell in 2003, but was rebuilt.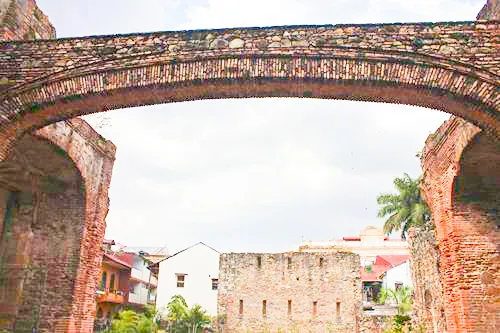 Museo de Arte Religioso Colonial (Colonial Religious Art Museum)
Right next to the ruins is the small Colonial Religious Art Museum. All exhibits and explanations are in Spanish only. It is housed in a chapel that was built after a fire that destroyed the original Iglesia de Santo Domingo.
8. IGLESIA DE SAN JOSÉ
Iglesia de San José with its gorgeous baroque golden altar (Altar de Oro) is probably the most famous church in Casco Viejo. The story that you may hear that a priest painted the altar black to hide from pirate Henry Morgan when he and his gang raided Panama Viejo is not true, because the altar was dated to the 18th century.
The altar was carved from mahogany and covered in golden leaf.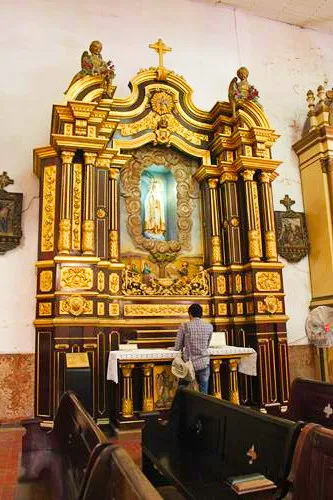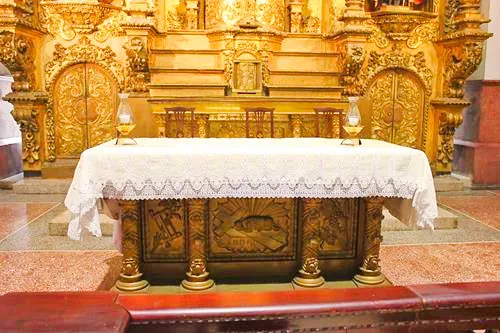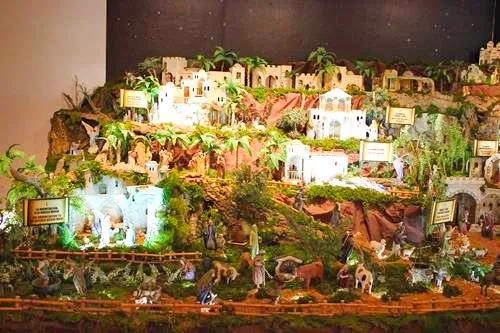 9. PLAZA HERRERA
This plaza is dedicated to General Tomás Herrera, who was able to achieve independence from Colombia.
Originally, this was a residential area which was abandoned after a fire in 1781. It was then used for celebrations and bullfights until bullfighting was outlawed in 1928. Afterwards, this place became Plaza Herrera.
10. IGLESIA DE LA MERCED
Built in 1680, the façade of the church was transferred stone by stone from its original site in Panama Viejo to its current location in Casco Viejo.
There is also a museum with historical religious documents in the church. These documents include birth certificates, records of baptism, marriage and death of historical personalities and ordinary civilians. Among the documents are the baptism record of General Tomás Herrera, the marriage certificate of Manuel Amador Guerrero and his wife María Ossa de Amador and the marriage certificate of the poet Ricardo Miró and his wife Isabel Grimaldo.
If you still feel like walking to large city blocks, then please continue on to Plaza Santa Ana. Otherwise, you can return to Plaza de la Independencia.
11. PLAZA SANTA ANA (SAINT ANNE PLAZA)
This plaza is located on Casco Viejo's highest elevation. Last century, when Santa Ana was the center of Panama City, Plaza Santa Ana was used as a market, party place, place for bullfights and it was the scene of political rallies, riots and popular fairs. This has all changed now and you will find many retired people in this park.
Originally an empty space, the plaza was created as a park with benches and trees in 1892. The gazebo was built between 1920 and 1922 and there were hotels, movie theaters, shops and cafes.
Close by is Café Coca Cola, which is famous mostly for its breakfast and attracts lots of locals and some tourists.
Iglesia de Santa Ana (Saint Anne Church)
This church is dedicated to honor Saint Anne, the Virgin Mary's mother. It was consecrated in 1764 and rebuilt in 1854 after it burned down. Later renovations gave it its current appearance.
Iglesia de Santa Ana was declared a national historic monument in 1980.
Now you can return to 1. Plaza de la Independencia for the conclusion of the self-guided walking tour.
BEST DESTINATIONS IN PANAMA - PANAMA Purple Travel GuideS
Which part of Panama do you want to visit next?
Other popular Purple Travel Guides you may be interested in:
Like this Backpack and Snorkel Purple Travel Guide? Pin these for later: