Backpack and Snorkel Travel Guide for Tokyo - Japan Purple Guide
This Backpack and Snorkel Travel Guide for Tokyo shows you the best things to do on a self-guided tour of Tokyo. As always, we provide lots of photos so you can decide where you want to go.
Table of contents
General Information about Tokyo 東京
With 14 million inhabitants, Tokyo is the most populous city in Japan; the metropolitan area has 38 million people, which makes it the most populous metropolitan area in the world. Tokyo is the capital and the political, cultural, and economic center of Japan.
Originally a small fishing village named Edo (E='cove or inlet' and to='door, entrance, gate'), the city became a political center in 1603 when shogun Tokugawa leyasu made Edo castle his military headquarters. In 1869, Tokyo, which had a population of more than 1 million people, took over as the imperial capital from Kyoto when emperor Meiji moved here and Edo was renamed to Tokyo (To='East' and kyo='capital'). Today, Tokyo is an economic powerhouse. It hosts 36 of the Global Fortune 500 companies and is ranked third on the Global Finance Centers index.
The climate that you can expect when you visit Tokyo is shown here: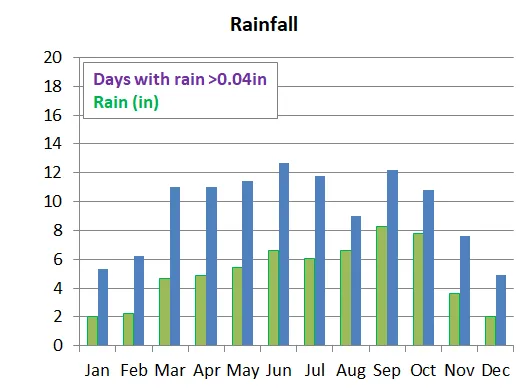 Arriving at the Narita Airport (NRT)
Once you have gone through immigration and claimed your luggage, there are two things that you will likely do:
Exchange your Japan Rail Voucher for the Japan Rail Pass

Buy a ticket for the N'EX (Narita Express) train that connects you to the Tokyo subway (or you go outside to hail a taxi or take a bus)
To get your Japan Rail Pass, you have to go to the JR East office. This link shows you the Narita airport terminal maps and the location of the JR East office.
Don't worry, people speak English at the counter.
The N'EX fares are included in the Japan Rail Pass if your JR Pass starts on the day of your arrival – otherwise you will need to pay for the N'EX. You can find detailed information including fare and timetables here.
The Tokyo Metro System
Here is what you need to know:
This hotel was hard hit by the closure due to Covid, but has reopened since, with limited booking options on English speaking websites.
This hotel makes a good home base to explore Tokyo, because:
It is located within walking distance of Ginza, which is Tokyo's most popular upmarket shopping, dining, and entertainment district.

It is close to many of the destinations of our Tokyo Walking Tour 1.

It is located block away from the Tsukiji Station of the Tokyo Metro Line (Hibiya line = Silver line = line H).

As in other capitals of this world, lodging in Tokyo can be expensive. BAN Hotel Tsukiji Ginza offers very affordable lodging.
We stayed in this hotel for 4 nights. Room 203, a non-smoking room, is a surprisingly large room with 2 beds, each with 1 thin pillow, a TV with Japanese TV channels only, a small fridge, a desk, a hair dryer and a comparably large bathroom and it was very quiet. The room came with an air freshener, an efficient and quiet room A/C, and a tea maker. Shampoo, body wash and conditioner were supplied in large multi-use dispensers. Complimentary slippers, hairbrushes, toothbrushes with toothpaste and razors were provided. The room did not have a closet; your clothes either stay in your suitcases or you hang them on a wardrobe.
Even though the entrance door for the room was only 6ft tall, the door that connects to the bathroom was normal size and the ceiling in both rooms was at normal height.
Even though the entrance door for the room is only 6ft tall, the door that connects to the bathroom is normal size and the ceiling in both rooms is at normal height.
Breakfast was included in the room rate. You could choose between a Japanese and a Western breakfast. The chef prepared breakfast at the bar that you sit at. It is a fairly slow process and I can imagine that it may take some time if many guests come down for breakfast at the same time. The Western breakfast (see photos below consisted of a slice of toast, strawberry marmalade, margarine, yogurt with a drop of marmalade, lettuce, a boiled egg (sometimes warm, sometimes cold), 1 small slice of red pepper and one slice of cucumber or yellow pepper and a single drink (coffee or tea) and as much ice water as you like. The Japanese breakfast had a salmon slice, miso soup, and some other dishes (see photo below) plus the above-mentioned drink. There is no refill except for the water and the portion size is small for someone from the US who is used to gigantic portions.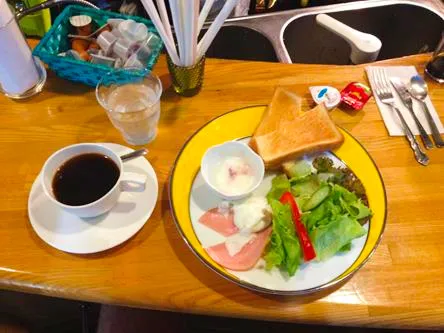 When we checked in, we were told that the room is not cleaned daily but, if we gave permission, they would enter the room and make the bed and change the towels daily.
Included in the room rate was a daily alcoholic drink. One could choose from 4 or 5 options, including Sake, wine, and beer.
The receptionist and the chef/bar tender spoke a little English.
Directly near the hotel are several small restaurants (bring cash!), a Lawson convenience store, and a temple.
The hotel had free and fast wifi and a quiet and efficient A/C.
Long story short: This hotel is great value, considering the much more expensive alternatives in this part of town. Its proximity to the subway, the fish market, Ginza and Tokyo station with the JR line and Shinkansen access make this hotel a very convenient place to stay. For less than $100 per night, it will be difficult to beat the value it provides. We would definitely stay here again.
Ginza After-Dark Tour
As mentioned before, Ginza is Tokyo's most popular upmarket shopping, dining, and entertainment district. You will find many internationally renowned department stores and boutiques, restaurants and coffeehouses, art galleries here and its main street, Chuo Dori, is considered to be one of the most expensive, elegant, and luxurious shopping streets in the world.
On weekend afternoons, central Chuo Dori is closed to car traffic from noon to 5pm (6pm April through September) and becomes a pedestrian zone with lots of vendors, street performances and artists converting the street to a family friendly 'pedestrian heaven'.
This is your first day and, chances are, that you will be tired and jetlagged. So, take it slow. When you arrive in the afternoon, you can visit Ginza right before dark and have a fabulous after-dark experience.
Orientation was easy and walking in Tokyo at night, together with thousands of other people, is fun and safe.
Our suggestion is to walk up and down Chuo Dori, enjoy the neon lights and visit some stores.
One place that we recommend to visit are the restaurants which are built into the arches under the elevated tracks north and south of the Yūrakuchō Station.
There are some reasonably priced supermarkets where you can buy food, snacks, and drinks for the next days.
Self-Guided Walking Tour 1 of Tokyo
Tsukiji Fish Market in Tokyo
The original Tsukiji Fish Market was located at this location since 1935. In 2018, the inner market, which housed the fish auction, was relocated to its current location, Toyosu Market, a few blocks to the east.
What is left is the so-called Tsukiji Outer Market, which is often also called Tsukiji Fish Market and sometimes causes confusion. What attracts tourists are lots of seafood restaurants and stores which all feature freshly caught seafood.
Don't forget to go into the maze of small streets near the fish market to shop for souvenirs or eat seafood.
Hama Rikyu Gardens in Tokyo
At the time of writing, the garden is open most of the year from 9am – 5pm and admission is 300 Yen per person.
The garden is located at the mouth of the Sumida River where it enters Tokyo Bay. It was opened in 1946 and is about 62 acres (250,000 square meters) in size. At its center are the Shio-iri Pond and a teahouse that can be reached by three bridges.
Hama Rikyu Garden is supposedly the nicest garden in Tokyo. You will see nicely manicured grass, trees, sculptured shrubs and ponds with koi and other fish and a traditional tea house.
If you like, you can take the ferry to Asakusa that docks in the park for a nice excursion, but if you are pressed on time the Metro is the faster way to go.
Generally, Hama Rikyu Gardens are a beautifully laid-out and manicured garden. However, the skyscrapers and some street noise disturb the tranquility.
Long story short: If you are in the area (e.g. for the Tsukiji Fish Market), Hama Rikyu Garden is a nice 1h stop.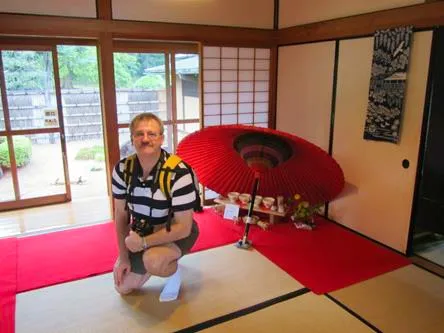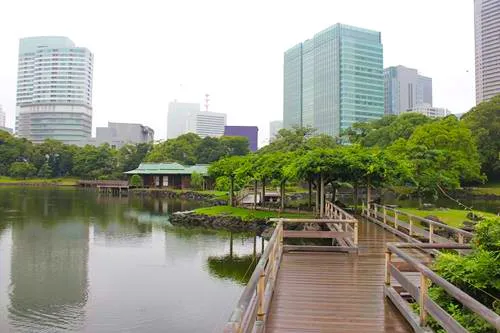 Asakusa in Tokyo
Take the Metro to Asakusa station (1). Exit the station towards Kaminarimon Gate (2), which marks the entrance to the very busy shopping street Nakamise Dori (3) which ends at Hōzōmon Gate (4) at the entrance of Sensoji Temple (5). As you walk along the street, make sure to stop at the shopping arcades (6)that branch off to either side of Nakamise Dori.
Asakusa station

Kaminarimon Gate

Nakamise Dori

Hōzōmon Gate

Shopping arcades
Sensoji Temple (Asakusa Kannon Temple) in Tokyo
At the end of Nakamise Dori is Sensoji Temple. This was the first orange-white temple we saw and this wonderful color combination immediately got me hooked making me want to see more and more of those beautifully colored temples. Even to this day, I am deeply in love with this color combination.
When you come here as described in the previous paragraph, you will first go through Kaminarimon Gate.
The Kaminarimon Gate or 'Thunder Gate' is 38 ft (11.7 m) tall, 37 ft (11.4 m) wide and was built in 941, but destroyed numerous times. The current gate was built in 1960.
In its center hangs a giant red lantern which is 13 ft (3.9 m) tall and 11 ft (3.3 m) wide and weighs about 1,500 lbs (700 kg). The current lantern is from 2013.
Above the lantern, painted in golden letters on a green sign, stand the characters 金龍山 (Kinryū-zan) as a short form of 金龍山浅草寺 = Kinryū-zan Sensō-ji.
There are two statues, depicting the Shinto gods Fūjin and Raijin, in front the Kaminarimon and two in the back. Fūjin is the god of wind and located on the right (east), while Raijin, the god of thunder, is located on the left (west).
The statues on the backside are the Buddhist god Tenryū (east) and the goddess Kinryū (west).
Before you enter the Sensoji Temple, you will pass the Hōzōmon Gate.
The Hōzōmon Gate or 'Treasure-House Gate' is a two-story gate and 74 ft (22.7 m) tall, 69 ft (21 m) wide and 26 ft (8 m) deep. It was originally built in 942, but destroyed several times; the current gate is from 1964. It was constructed using flame retardant materials and that is why, today, the second story houses many of Sensoji's valuable artifacts.
The gate has two 18 ft (5.5 m) tall Niō (guardian deities of the Buddha standing at the entrance of many Buddhist temples today) statues on its south facing side.
There are three large lanterns with the tallest being 12 ft (3.8 m) tall, 9 ft (2.7 m) in diameter, weighing 880 lbs (400 kg) and dating back to 2003.
Sensoji temple itself is usually super crowded, but clean and beautiful. You will likely many Japanese women dressed in colorful traditional Japanese kimonos in the temple and also on Nakamise Dori.
Sensoji is ancient Buddhist temple dedicated to the Kannon Bosatsu, the Bodhisattva of compassion. With over 30 million visitors annually, Sensoji is the most visited spiritual site in the world. Besides being one of Tokyo's most significant temples, it is also Tokyo's oldest.
According to legend, two fishermen found a statue of the Kannon in the Sumida River while fishing in 628 BC. The chief of their village realized what the statue was and enshrined it by converting his house into a temple and devoted the rest of his life to worship and holding memorial services for this Kannon.
In 645, a Buddhist priest built a hall for the Kannon which is recognized as the first temple on this site.
The temple was destroyed during the firebombing of Tokyo by the US Air Force during the night of March 9/10 1945 and later rebuilt.
Inside the temple are o-mikuji stalls where you may consult the oracle for 100 Yen and get 'divine answers' in Japanese to your questions.
Edo Tokyo Museum in Tokyo
The Edo Tokyo Museum is near Ryogoku Station, which is on the Toei Metro Line. And that means that, coming from Sensoji Temple, you will now need use the Toei Metro Line which has a different entrance than the Tokyo Metro Line at the in Asakusa station. The entrance is not very obvious and can a little hard to find; just pay attention to the green Toei Metro Line symbol or ask some of the locals.
Opened in 1993, the Edo Tokyo Museum's focus on 30,000 square meters is on giving people a feel for what life was like in Edo (Tokyo) from 1590 to 1964. There are several replicas of old buildings and displays that can be touched. The museum has some artifacts (paintings, ceramics, sculptures, clothes, armors, swords etc.) on display, but they do not come close to what e.g. the Tokyo National Museum offers.
Long story short: This museum gives a good feel for what life was like in historic Tokyo. It is a family-oriented museum and many displays can be touched. It complements the Tokyo National Museum well. Plan to spend 1-2 hours here.
Isetan Shinjuku Store in Tokyo
After all the exploration today, it is time to slow things down and do some high end (window) shopping and eat in one of the legendary Japanese department stores where shopping experience and customer service are taken to incredible highs.
The Isetan Shinjuku Store is one of those shopping temples – it is connected to the Shinjuku Sanchome subway station and therefore very easy to reach.
On 10 floors, this department store has everything you can think of buying. The only problem is: everything is really expensive.
If you are not planning to spend tons of money, you may want to do your shopping elsewhere. But that does not mean that you should skip it – we highly recommend coming here as a visit is an incredible experience.
The Isetan Shinjuku Store has one entire floor with food items, one with restaurants, several floors with women's clothes and accessories, another floor with nothing but household goods, etc. There is even a smaller store behind the main building that has only men's clothes.
Other department stores like Tobu, Seibu, and Mitsukoshi have similar layouts. They may not sell all the same luxury brands and tend to have lower prices.
If you like to window shop for food, I encourage you to go to the ground floor or any of the above-mentioned other department stores and you will be overwhelmed by their selection. Unfortunately, you can only buy the food but not consume it there. Be aware that some of the foods need to be steamed, microwaved, or otherwise heated before they can be consumed. The friendly salespeople told us in Japanese and, luckily, had a laminated sign handy that told us that many items cannot be consumed raw in English.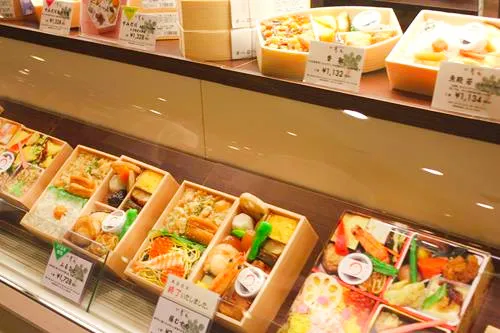 There is a lot more to see and do in Shinjuku.
Self-Guided Walking Tour 2 of Tokyo
Meiji Jingu Shrine in Tokyo
The entrance to the shrine is in walking distance to several metro stations, like Meiji-jingumae 'Harajuku' Station.
Please be advised that the shrine is located in a 170 acre (70 hectares) forested area and there is another 10-15min slightly uphill walk through from the entrance. The forest is said to contain 120,000 trees from 365 tree species.
If you go in summer, we advise you to bring mosquito repellant. You may also want to use GPS or get a map of the area as you will not immediately see the signs pointing to the walkway to the temple.
When we visited, we saw many people in colorful costumes and armed with flags and musical instruments starting to gather. And, after visiting the shrine on our way back, a music festival was in full swing. More on that later.
Meiji Jingu Shrine is a Shinto shrine which is dedicated to the deified spirits of Emperor Meiji and his wife Empress Shōken. The emperor is buried near Kyoto, however. The original shrine was completed in 1921, about 9 years after the emperor's death and destroyed in World War II.
The current building is from 1958. Notable foreign visitors were US President George W. Bush and US Secretary of State Hillary Clinton.
We were there on a Sunday and witnessed part of a traditional wedding. Some parts of the temple were off limits, but I don't know if this was due to the wedding.
Shibuya Summer Festival in Tokyo
After we went back through the forest from the Meiji Jingu Shrine, we saw the wonderful Shibuya Summer Festival in full swing with dancing and music performances on various stages in different locations in the forest and in the city. We did not know anything about this festival and, luckily, we even encountered a fantastic parade in downtown Shibuya. Watching several of the shows and the parade obviously messed up our time plan, but it did not bother us as we truly enjoyed this wonderful experience of seeing normally conservatively dressed and fairly unemotional Japanese people becoming polar opposites when partying.
Unfortunately, I have been unable to find a reliable website with dates for the festival – we saw it on August 29.
Tokyo Metropolitan Government Office in Tokyo
The Tokyo Metropolitan Government Building is a short walk from the Tochomae Station.
The main building, which opened in 1990, splits on the 33rd floor into two towers which are 48 stories tall. Each tower has a panoramic observation deck on its 45th floor at an elevation of 663 ft (202 m) with a beautiful view of Tokyo.
Access to the observation decks is free of charge and the opening times are usually from 9:30am until 11pm.
Before 2007, when Tokyo's Midtown Tower opened, it was the tallest structure in Tokyo at a height of 797 ft (243 m).
Shopping: Omotesando Hills to Meiji-Jingumae Station in Tokyo
The Omotesando Hills shopping complex was built in 2005 and it contains a little over 130 upscale stores and restaurants on a stretch of about 250m along Omotesando Street between the Meiji-Jingumae Metro Station and the Omote-Sando Metro Station.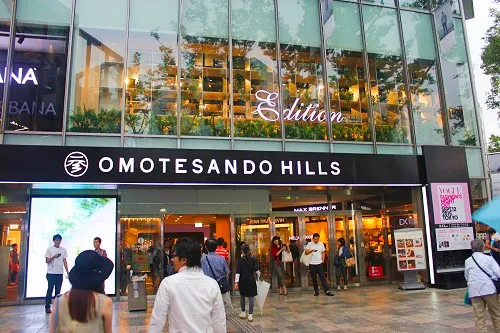 There are many more affordable stores in this general area.
Near Meiji-Jingumae Station is one of the most instagrammable spots in Tokyo: The mirrored entrance of the Tokyu Plaza Omotesando Harajuku shopping mall. It allows for beautiful photos with light effects from the mirrors.
In front of the mall is a busy intersection and we found it to be interesting to watch people and cars cross the busy intersection.
If you want to see the world's busiest intersection, you will need to walk about 0.8 miles (1.3 km) to Shibuya (Scramble) Crossing or take the metro to Shibuya Station and take the Hachikō exit.
Measurements have shown that the number of pedestrians that cross the intersection at every green light (every 2 minutes) can be as high as 3,000.
Estimates from different organizations range from 260,000 to 500,000 people per day and about 1.5 million pedestrians per week.
Shopping: Mitsukoshi Department Store in Tokyo
This large department store can be accessed directly from the Ginza Subway station.
It was founded in 1673 to sell kimonos and merged with Isetan, another major Japanese department store, in 2008. Today, Isetan Mitsukoshi Holdings Ltd. Manages stores in Japan, China, Hong Kong, Italy, Taiwan, and the USA.
Like the Isetan Shinjuku Store, this is an upscale department store where you can pretty much buy anything, if you have the money.
There are entire floors for food items, women's clothes and accessories, household goods, men's clothes, etc. And, yes, here you can spend 5,400 Yen on a pound of grapes.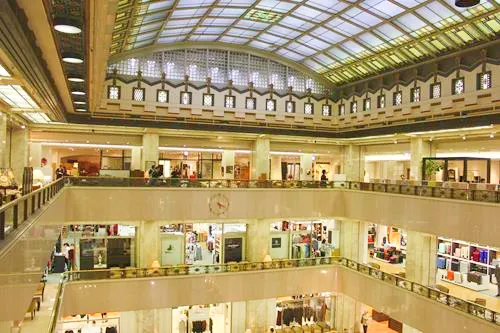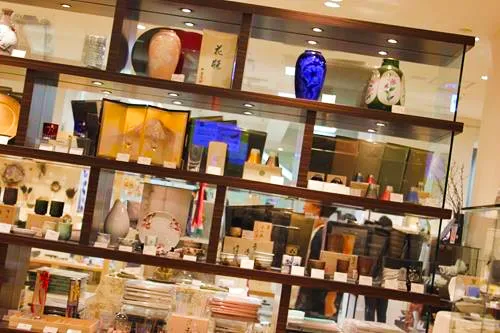 DAY 3 TOKYO SELF-GUIDED WALKING TOUR in Tokyo
East Gardens and Imperial Palace in Tokyo
The Tokyo Imperial Palace is the main residence of the Emperor of Japan. It was built on the site of the old Edo Castle and the total area including the gardens is 0.44 square miles (1.2 square km).
The palace is only accessible to the public twice a year on New Year (January 2) and the Emperor's birthday (currently February 23) and for guided tours from Tuesday to Saturday. Guided tours must be reserved way in advance on the palace website (see above).
The 2.3mio square foot (210,000 square meter) East Gardens are accessible without a reservation and are a nicely laid out piece of land with a small pond near the Imperial Palace. Besides beautifully manicured nature, you will see impressive massive stone walls and a few guard houses that are still standing. Walking around the gardens, and seeing the sites (especially Ninomaru Garden), takes about 60-90min. The view of the Imperial Palace from the Nijubashi Bridge is disappointing.
Long story short: The best time to visit is, when flowers are blooming or during cherry blossom or when the fall foliage is at its peak. Visiting in summer, when everything is green with only a few blooming flowers, is still a good choice, but not as impressive as in spring.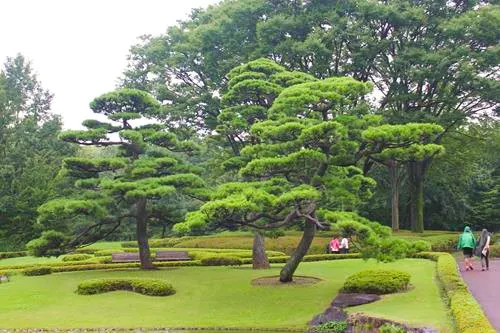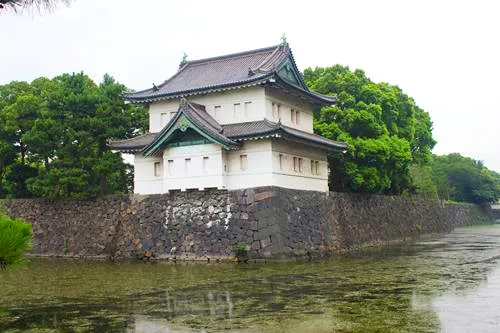 Tokyo National Museum in Tokyo
Tokyo National Museum is within a 5-10min walk from Ueno station. Don't get confused as there are a Tokyo National Museum for Science and Technology and a Tokyo National Museum for Art nearby.
The Tokyo National Museum is the oldest national museum in Japan, the largest art museum in Japan, and one of the largest art museums in the world. It holds over 110,000 artifacts that focus on ancient and medieval Japanese art and art along the Silk Road, and Greco-Buddhist art.
The museum traces its roots back to 1872 when the first exhibition was held here.
The antique collections is spread over 2 floors and is absolutely amazing. Also amazing is that you are allowed to take photos of most exhibits.
Displayed are wonderful paintings, ceramics, sculptures, clothes, armors, swords etc. of Japan's long history.
Our suggestion is to plan at least 2 hours just for the Japanese History building and, if you have additional time, spend it in the other parts of the museum.
At the time of writing, credit cards were not accepted at the ticket booth, so you have to pay cash.
We rate this museum a must-see for everyone who is interested in Japanese history!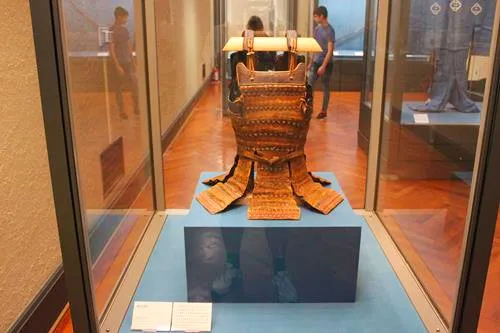 Tokyo Tower in Tokyo
Tokyo Tower is a communications and observation tower which was built in 1958 and is painted with 7,400 gallons (28,000 liters) of white and international orange paint. The orange is needed to comply with air safety regulations.
At 1,092 ft (332.9 m), it is the 2nd tallest structure in Japan.
It is easy to see that the inspiration of the Tokyo Tower comes from the French Eiffel Tower.
Like its French pendant, Tokyo Tower is a major tourist attraction with more than 150 million visitors annually.
There are 2 observation decks – the Main Deck is at 90 ft (150 m) and the Top Deck at an elevation of 819 ft (249.6 m). There is an admission fee to get to the observation decks; please see the opening times and admission on the Tokyo Tower website.
If you go there from dusk to midnight, then you will see the tower beautifully illuminated.
Which part of Japan do you want to visit now?
Other popular Purple Guides you may be interested in:
Like this Backpack and Snorkel Purple Guide? Pin these for later: